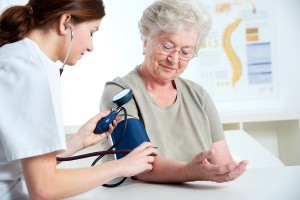 Injury Medical Solutions has been helping people find the best medical providers in Central Florida since 2008.
Our network of the best physicians in Orlando and our experience working with patients enables us to match you with the perfect doctor so you can start your recovery and get the care you need.  You don't have to worry anymore you get to focus on healing, knowing you're in good hands.
Our team of medical professionals specializes in:
Soft tissue damage and trauma
Neck pain and whiplash
Back pain and chiropractic treatments
Internal organ trauma
Abdominal Pain
Sprains and strains
Broken bones
Physical therapy and rehabilitation
Massage therapy
Neurology
We offer Transportation to and from Medical Appointments.
After an accident or injury, you may need help getting to your physicians' visits or rehabilitation and our team can arrange transportation, so you don't have to worry about it.
We pledge to the communities we serve to provide quality health care through caring, trusted, responsive, and courteous service every day.
Schedule an introductory appointment with us today and let us show you the difference the right care can make.
Got questions? It's okay, and that's why we're here! Call us or drop us a quick note using the contact form on this page, and we can address any concerns or questions you may have.